Maddie Statement Earrings (orange and lavender)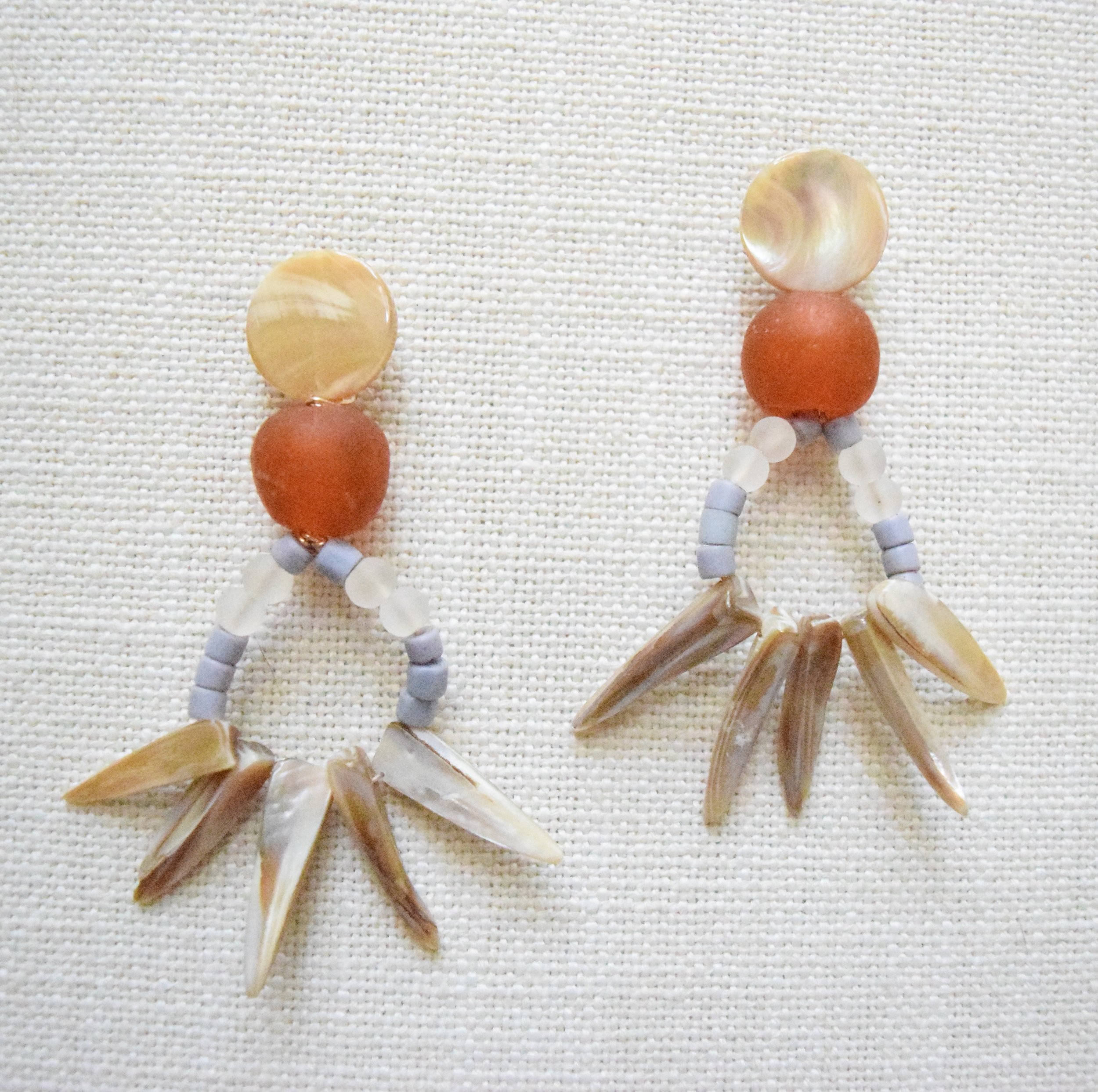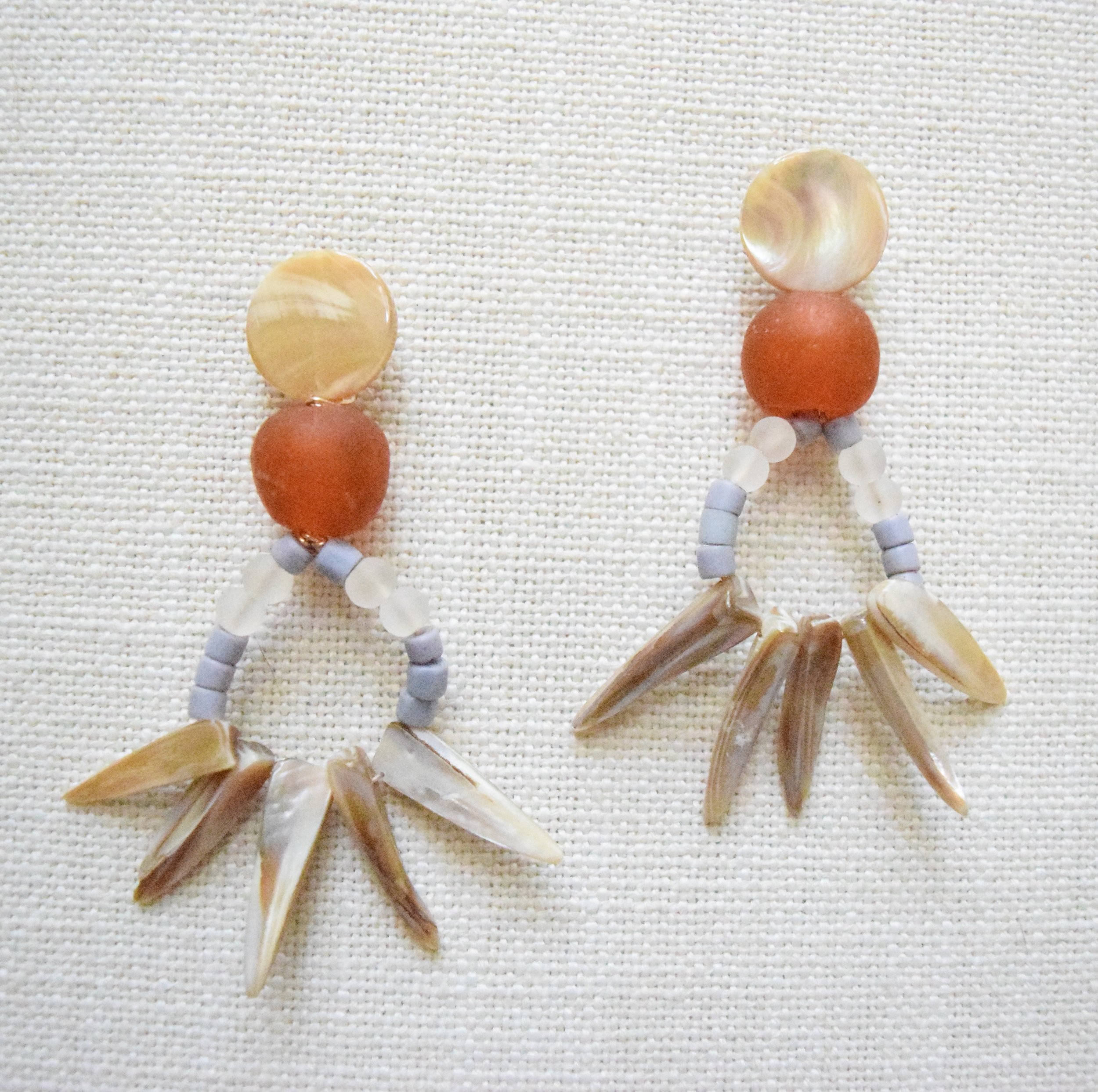 Maddie Statement Earrings (orange and lavender)
The Fall19 style collection earrings — these need no description except they are handmade and simply beautiful. Pair these statement pieces with your favorite simple dainty gold necklace.
We suggest wearing with a white top or dress for the ultimate pop of color. Let them do the talking.
Materials: Mother of Pearl, Bone, Shell, African Glass
All style collection pieces are uniquely handmade + one-of-a-kind (unless otherwise noted). All sales final.